You are currently browsing the category archive for the 'History' category.
With your help, this October [2017] I plan to publish EAST END VERNACULAR, a beautifully illustrated hardback book celebrating the work of artists who painted London's East End streets in the 20th century.
In recent years, the East London Group of painters has been successfully reclaimed from obscurity – but I have found there are plenty of equally wonderful artists who came before and after who also deserve to be recognised, and a survey of all this important work is…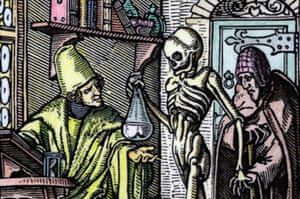 Detail from The Dance of Death, a terrifying work by Holbein in which 34 souls meet their end. Photograph: Picture Art Collection/Alamy
He was a star of the Renaissance, an unflinching painter of death and horror in a time of rampant plague. Yet he ended up in an unmarked grave in London. Or so it has always been believed …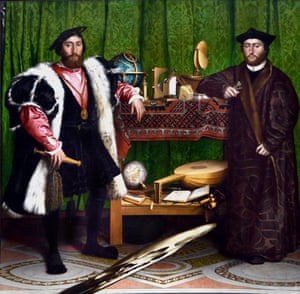 Death is ever at one's shoulder … The Ambassadors, with the stretched skull along the bottom, 1533. Photograph: Alamy Stock Photo
Source: Where are the bones of Hans Holbein? I spent lockdown solving art's grisliest mystery | Art and design | The Guardian
Imogen Cunningham (1883-1976)
Eric Ravilious was not yet 40 when he died. The circumstances were tragic: in his capacity as a war artist, he had travelled to a remote British base in south-west Iceland, RAF Kaldadarnes, which at the time — September 1942 — was on the front line of the Battle of the Atlantic. Soon after his arrival, he hitched a lift on…
Miroslav Hák (1911-1978)
On the 28th of May 1853, artist and designer Carl Larsson was born in Stockholm. Following a difficult childhood spent in poverty, Larsson got a break when an art teacher recognised his talent and directed him towards a creative career. He started off working as an illustrator of books, magazines, and newspapers, then moved to Paris in 1877, where he…
Source: The Larssons' Handmade, Homemade Bliss: Swedish Arts and Crafts | A R T L▼R K
On the 21st of May 1688, English poet Alexander Pope was born in London, England. At twelve, Pope composed his earliest extant work, Ode to Solitude; the same year saw the onset of the debilitating bone deformity that would plague Pope until the end of his life. Originally attributed to
Source: Disability and Creativity: Alexander Pope | A R T L▼R K
In this excerpt from the book More than a Muse, which highlights creative women who have been overshadowed by their more famous spouses, see how the artist Lee Krasner worked her way up to the apex of New York's art scene, only to often find herself reduced to the role of Jackson Pollock's wife.
Source: Lee Krasner Has Long Been Eclipsed by Her Much More Famous Artist Husband.
Holborn Restaurant Postcard | Zazzle.com
Late 19th Century/early 20th Century: A little trip back in time when going to the theatre or opera was a grand occasion, manners mattered and programmes were beautiful mementoes to be kept and treasured, a time when advertisements pleased the eye in ways they no longer do.
Long-time followers will know how fond I am of changing vintage photographs and adding a little something extra.
Vintage Notre Dame is a Photoshop-created digital adaptation of a turn of the century photograph of Notre Dame and St Michael's Bridge (Pont Saint Michel)  The photo is in the public domain at Wikimedia and I have added two textures from Design Cuts.
Available at the following galleries:
Redbubble
Zazzle US
Zazzle UK
Fine Art America [14 fulfillment centers in 5 countries]
Saatchi Art
Take care and keep laughing!