You are currently browsing the category archive for the 'Classic Art' category.
Edward Hopper's paintings have long been beloved, but during quarantine, they have seemed suddenly new again. His isolated figures and emptied streets seem like uncanny snapshots of real life. And with summer upon us, Hopper's 1952 painting Morning Sun strikes a particular chord—in fact, it's been called it one of "the ultimate images of summer."In it, a woman, modelled on the painter's wife, Jo, is pictured in a…
Source: This Edward Hopper Painting Has Been Called One of the 'Ultimate Images of Summer.' Here Are 3 Things You Might Not Know About It | artnet News
This is a portrait of the transgender artist Lili Elbe painted by her lover, artist Gerda Wegener, circa 1928. I have altered tone, colour and contrast in order to ensure the picture more closely resembles the original. The image is from Wikimedia Commons.
'Lili Elbe was a trans woman. She was born a male in Denmark in 1882 and named Einar Wegener. She married Gerda Wegener: they were both painters. She changed sex and was called Lili Elbe. Elbe had several surgical operations to reconfigure her genital organs and died in the course of her fifth operation.' [Flickr]. Click here for more information.
Available at the following galleries:
Redbubble
Zazzle US
Zazzle UK
Fine Art America [14 fulfillment centers in 5 countries]
Saatchi Art
Take care and keep laughing!
Discover James Tissot, on display at the Musée d'Orsay until September 13, with this video France tv arts.
Chronicler of the nineteenth-century society, James Tissot paints real, women and fashion with a style he does, mixing new techniques and traditional know-how
Source: Musée d'Orsay: James Tissot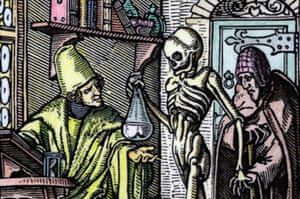 Detail from The Dance of Death, a terrifying work by Holbein in which 34 souls meet their end. Photograph: Picture Art Collection/Alamy
He was a star of the Renaissance, an unflinching painter of death and horror in a time of rampant plague. Yet he ended up in an unmarked grave in London. Or so it has always been believed …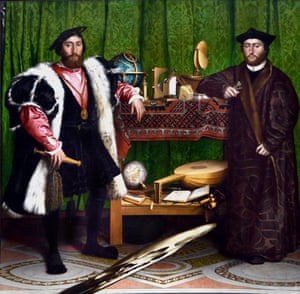 Death is ever at one's shoulder … The Ambassadors, with the stretched skull along the bottom, 1533. Photograph: Alamy Stock Photo
Source: Where are the bones of Hans Holbein? I spent lockdown solving art's grisliest mystery | Art and design | The Guardian
This is not the first time I've sold a print of Gabrielle d'Estrees and one of her sisters at Fine Art America. I find it an engagingly unexpected piece for the 16th century. An art expert might laugh at me for my ignorance and point me in the direction of a treasury of such unexpected 16th century artwork.
Gabrielle d'Estrees and one of her sisters, or Portrait presume de Gabrielle d'Estrees et de sa soeur la duchesse, was at one time attributed to Frans Pourbus and at another to Francois Clouet. The true artist remains unknown but the picture belongs to the School of Fontainebleau. Painted in oil on an oak panel in 1594, it now hangs in the Louvre.
Source: Sold – Gabrielle d'Estrees and one of her sisters
Take care and keep laughing!
Shop Portrait of a Young Man – Amedeo Modigliani Poster created by FirstNightVintage. Personalise it with photos & text or purchase as is!
Source: Portrait of a Young Man – Amedeo Modigliani Poster | Zazzle.co.uk
Also available in the US and Europe.
Take care and keep laughing!
Perhaps the most ironic, darkly comic, and touching death scene in 20th-century literature takes place in front of Vermeer's painting "A View of the Delft" (1660-1661) in Marcel Proust's novel In Search of Lost Time (1913-1927).
Bergotte, a terminally ill novelist who has had a decisive influence on…
On the 28th of May 1853, artist and designer Carl Larsson was born in Stockholm. Following a difficult childhood spent in poverty, Larsson got a break when an art teacher recognised his talent and directed him towards a creative career. He started off working as an illustrator of books, magazines, and…
via The Larssons' Handmade, Homemade Bliss: Swedish Arts and Crafts | A R T L▼R K
Edited and updated 16 May 2018
At the beginning of February, I talked about cutting back on posting and visiting for the sake of my health. The times I've had for myself as well as family and friends since have been beautifully beneficial. On the other hand, it has and remains a lot easier to update First Night History and Rogues & Vagabonds since I'm either reblogging or transferring from the original R&V.
In the meantime, I have several works in progress but no pieces ready to display, let alone sell so here's a re-post about the work of one of my favourite artists, whose 120th birthday is 16 May!
Tamara De Lempicka is an artist whose work I wish was in the public domain so that I could sell it at First Night Vintage.  Alas, she died in 1980 so unless my business becomes a worldwide success in the near future (stranger things have happened!), I cannot afford to licence any of the images…
"Every object which you pass from your hand must carry an outspoken mark of individuality, beauty and most exact execution." Charles Rennie Mackintosh
Glasgow is having a bit of a do this year to celebrate the 150th anniversary of the birth of architect, designer and artist Charles Rennie Mackintosh, one of the city's favourite…
via The History Girls: Charles Rennie Mackintosh: Making the Glasgow Style by Catherine Hokin