You are currently browsing the category archive for the 'Reblogs' category.
First Night Design
As far back as the 16th century, monks and peasants wandered the secluded Puster Valley fortressed by the icy mountains of the Tyrolean Alps in search of the glistening, silky homes of spiders and caterpillars. Gently plying away the gossamer material with fingertips or a small knife, they would take the cobwebs and transform them into…
Source: The Lost Art of Painting on Cobweb Canvases | Atlas Obscura
With your help, this October [2017] I plan to publish EAST END VERNACULAR, a beautifully illustrated hardback book celebrating the work of artists who painted London's East End streets in the 20th century.
In recent years, the East London Group of painters has been successfully reclaimed from obscurity – but I have found there are plenty of equally wonderful artists who came before and after who also deserve to be recognised, and a survey of all this important work is…
The original photograph is by Joshua Hibbert at Unsplash and I had enormous fun changing the dimensions of each element and layering the result with a couple of my textures, one orange and…
On the 30th of August 1797, English novelist Mary (Wollstonecraft) Shelley was born in London. She was the wife and muse of Romantic poet and philosopher Percy Bysshe Shelley, daughter of political philosopher William Godwin and of philosopher and feminist Mary Wollstonecraft. Short story writer, dramatist, essayist, biographer, and travel writer, she was most famous for her Gothic novel Frankenstein (1818). Much of Mary Godwin's personal life was fraught with misfortune and grief. Almost as soon as she had given literary birth to her hideous creature Frankenstein, her world began to…
'…One of the things, however, that has brought much joy to my life, has been helping others develop their watercolour skills and artistic eye and I have been fortunate to travel around Australia, New Zealand and Europe teaching people how to see and paint through the eyes of a watercolourist…'
Source: GUEST ARTIST: "He's Not a 13-Year-Old Genius" by Charles Sluga ~ Doodlewash®
"The purpose of art is to console and amuse—myself, and, I hope, others."
Ludwig Bemelmans, writer, illustrator, Austrian, Hungarian, best for the Madeline picture books.
via "The purpose of art is to console and amuse—myself, and, I hope, others." – Art of Quotation
Clara Bow would have been 115 today, hence the reblog. Keep safe.


This modern treatment of a Clara Bow photograph was inspired, like The Gloria Swanson Tattoo and The Louise Brooks Tattoo, by Edward Steichen's headshot of the Hollywood actress Gloria Swanson covered in lace and held by the Museum of Modern Art. The Clara Bow photo (Hello-Tuesday), and the vintage wallpaper (MGB-Stock) that I used to create the lace effect, are from Deviantart…
Source: Clara Bow as You've Never Seen Her or Hollywood Gets a Makeover | First Night Design
Discover James Tissot, on display at the Musée d'Orsay until September 13, with this video France tv arts.
Chronicler of the nineteenth-century society, James Tissot paints real, women and fashion with a style he does, mixing new techniques and traditional know-how
Source: Musée d'Orsay: James Tissot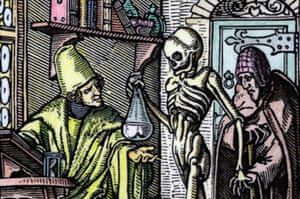 Detail from The Dance of Death, a terrifying work by Holbein in which 34 souls meet their end. Photograph: Picture Art Collection/Alamy
He was a star of the Renaissance, an unflinching painter of death and horror in a time of rampant plague. Yet he ended up in an unmarked grave in London. Or so it has always been believed …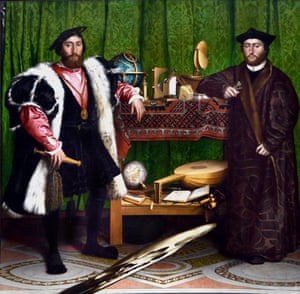 Death is ever at one's shoulder … The Ambassadors, with the stretched skull along the bottom, 1533. Photograph: Alamy Stock Photo
Source: Where are the bones of Hans Holbein? I spent lockdown solving art's grisliest mystery | Art and design | The Guardian
Imogen Cunningham (1883-1976)