You are currently browsing the tag archive for the 'Shopping' tag.
Features
Vibrant double-sided print throw pillows to update any room

Independent designs, custom printed when you order

Soft and durable 100% spun polyester cover with an optional Polyester fill/insert

Concealed zip opening for a clean look and easy care

Note: Some designs are not available in all sizes.

We recommend using inserts/fills that are bigger than the covers to ensure a plump finish
Source: Extreme Vogue Throw Pillow Cover @ Redbubble
Take care and keep laughing!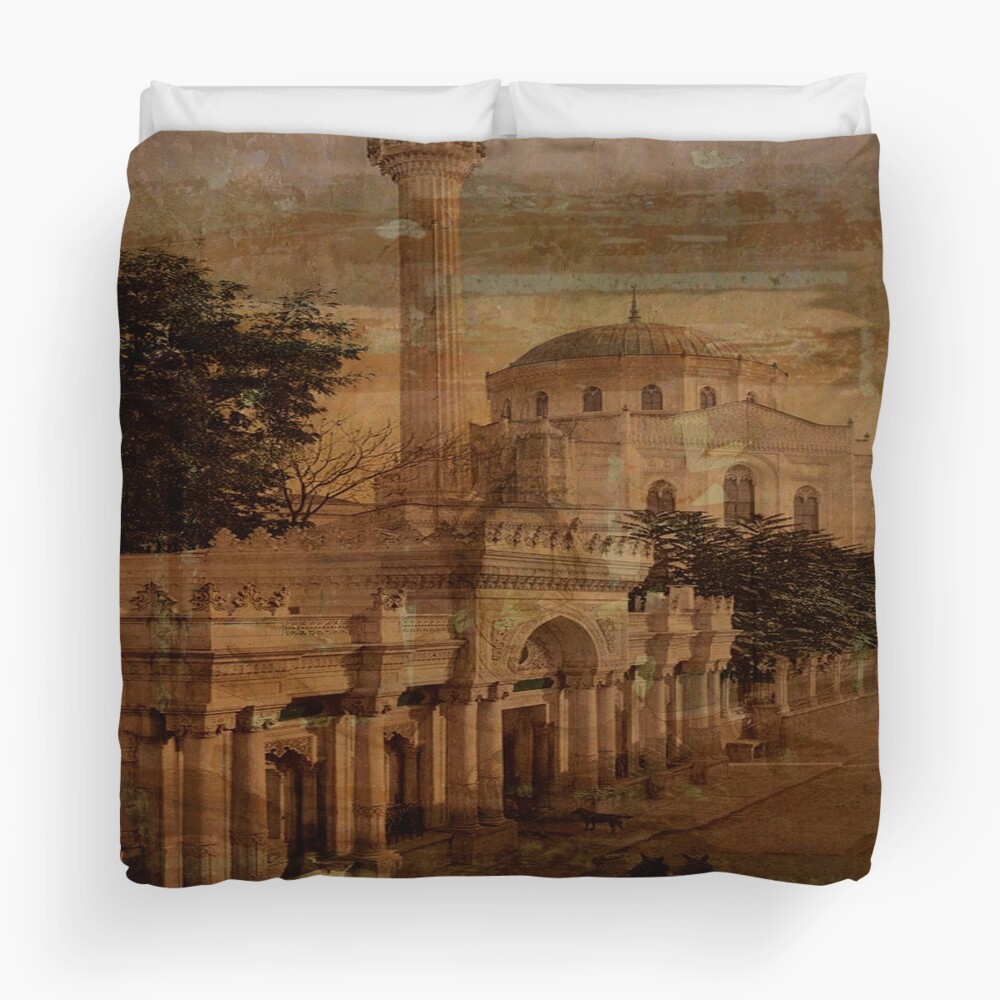 Features
Duvet cover with vivid, full-colour print on front, white on the back

100% polyester top, 50% cotton / 50% polyester back

Concealed zipper opening and internal insert ties for easy assembly

Available in multiple sizes from twin to king. Twin size fits most extra-long college dorm beds; check sizing guide for detailed measurements

Note: duvet insert not included

Machine washable
Source: Constantinople King Size Duvet Cover  @ Redbubble
Take care and keep laughing!
It will not have escaped your notice that today is Black Friday when special deals are the order of the day. Why not shop online in peace and avoid the ghastly scenes in the high street — have you seen the screaming and fighting?
Zazzle Design UK
Zazzle Design US

Zazzle Vintage UK

Zazzle Vintage US
Fine Art England
Fine Art America
Redbubble
Saatchi Art
Crated
Take care and keep laughing!
First Night Design
Try something a little different for your next business card!
Take care and keep laughing.
First Night Design
I've been having a great deal of fun making these messenger bags that are now sold by Zazzle!  The bag I'm featuring today would be perfect as a very special first night present for friends in the Theatre, whether amateur or professional.  There are also all kinds of  accessories to add to the bag, from cross straps and drop pockets to moleskin notebooks.
The illustration is from the inside pages of my original theatre programme for Gilbert & Sullivan's The Gondoliers, produced by D'Oyly Carte at the Savoy Theatre in 1889.  The quote is a classic theatre saying and can be customized to suit or removed entirely.
Watch out for the next bag which will be the same as above but with a white background.
Take care and keep laughing!
Still no computer (can you hear me scream!) so here is another post from the archives.
First Night Design
'Life is not a series of gig lamps symmetrically arranged; life is a luminous halo, a semi-transparent envelope surrounding us from the beginning of consciousness to the end'. Virginia Woolf
'I don't want to push the envelope. Let the envelope stay in the middle of the table. I'll just make you laugh.' Rita Rudner
'Alongside my 'no email' policy, I resolve to make better use of the wonderful Royal Mail, and send letters and postcards to people. There is a huge pleasure in writing a letter, putting it in an envelope and sticking the stamp on it. And huge pleasure in receiving real letters, too.' Tom Hodgkinson 
Read more at Brainyquote.com.
Take care and keep laughing!
Related articles