You are currently browsing the tag archive for the 'sash window' tag.
I had hoped to write an accompanying short story as the piece feels like a storybook image but the words just won't come. I wouldn't call it writers' block so much as my mind being chock-full of other stories waiting to be told!
I used a window scene from The Graphics Fairy with a texture from 2 Lil' Owls.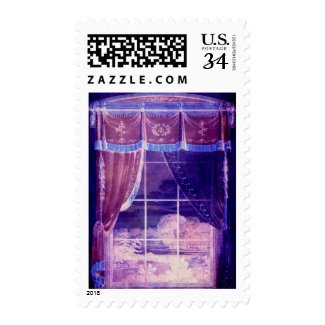 Waiting for the Dawn Postage Stamp by FirstNightDesign
---
"We went down into the silent garden. Dawn is the time when nothing breathes, the hour of silence. Everything is transfixed, only the light moves."
― Leonora Carrington
---
---
"Dawn was breaking over the horizon, shell pink and faintly gold…"
― J.K. Rowling, Harry Potter and the Deathly Hallows
---
Available at the following galleries:
Redbubble
Crated
Zazzle US
Zazzle UK
Fine Art America [14 fulfillment centers in 5 countries]
Saatchi Art
Take care and keep laughing!