You are currently browsing the tag archive for the 'red rose' tag.
Size: Gift Bag – Wine
Package your presents perfectly with fully personalized gift bags! Design them with favorite photos or messages for any occasion, including birthdays and weddings. These gift bags are made with premium quality paper and printed with vivid ink to make your gift giving truly special.
Dimensions: 4.75" l x 4" w x 13" h
Perfect size for a wine bottle
Made with premium quality paper for extra durability
Choice of matte or glossy finish
Available in 3 additional sizes
Source: Red Rose Wine Gift Bag | Zazzle
Take care and keep laughing!
Thank you all so much for commenting on my Rose in Snow post and giving me the confidence to upload the piece to my galleries. I made one change, which was to ensure the rose itself covered the whole area so that no background green is showing. I like it better this way.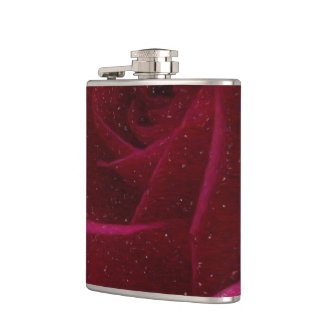 A Burgundy Rose in Snow Flask by FirstNightDesign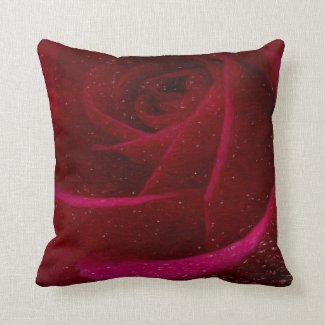 A Burgundy Rose in Snow Throw Pillow by FirstNightDesign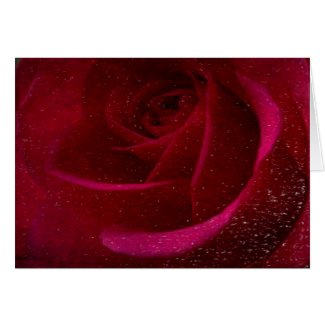 A Burgundy Rose in Snow Card by FirstNightDesign

A Burgundy Rose in Snow Postage by FirstNightDesign
Take care and keep laughing!
Take care and keep laughing!
As it's been a while since I've shown the layers that go into creating a particular image, I thought I'd give you the three pieces that make up Red Rose.
I started with the back of a vintage advertising card from The Old Design Shop.
But no matter what I tried, it would not gel with this rose from The Graphics Fairy.
I discarded it and went in search of a background with reddish tones from 2 Lil' Owls' Effervescent collection and decided upon this number.
The effect created by blending the rose in 'multiply' mode over the top was very pleasing but there was something missing.
I searched through 2 Lil' Owls' French Brocante collection and my first choice proved the perfect addition when blended in 'colour burn' mode and sandwiched between the rose and the 'effervescent' background.
Et voilà!
As I've often said, there's many a tweak and a twist in the process before I'm happy but if you are expecting me to write it all out in this post, you've got another think coming! As Shirley Conran so memorably once said, life's too short to stuff a mushroom, and it's certainly too short to detail each tweak. Pay me and I might!
---
'Roses are red, violets are blue, I'm schizophrenic, and so am I.'
Oscar Levant
'Won't you come into the garden? I would like my roses to see you.'
Richard Brinsley Sheridan
---
Take care and keep laughing!