You are currently browsing the tag archive for the 'news' tag.
I'm back. However, posts will not be as frequent as during the old days. Additionally, I've decided not to allow your beautiful comments partly because of the time that takes to reply. If there's one thing I need in excess these days, it's Time!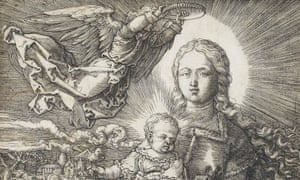 An art collector has donated a lost work by the German artist Albrecht Dürer to a Stuttgart museum after discovering it in a French flea market being sold for…
Source: 500-year-old Albrecht Dürer engraving found in French flea market | Art and design | The Guardian
A beach scene by German impressionist Max Liebermann
via BBC News – Cornelius Gurlitt: One lonely man and his hoard of stolen Nazi art.
Cornelius Gurlitt hoarded more than 1,500 works of art, some stolen from Jews in Nazi Germany, for more than half a century. The BBC's Steve Evans was given exclusive access to the high-security storage depot where the 238 treasures he stored at one of his homes, in Austria, are now being held.
One day, no doubt, Hollywood will make a movie.
A reclusive man with his secret hoard of art. In the damp of his home, behind the shutters, spiders would crawl over masterpieces – until his secret was blown and his hidden trove uncovered.
Perhaps the script is already being written. It will be a crime movie, of course – some of these works were snatched from people who were being bundled away to be murdered.
It will be a mystery film, too – how did a sad and lonely man hide such a big collection of pictures for so long. Cornelius Gurlitt would sell a painting when he needed the money (just the odd few millions) – but didn't the wise and intelligent of the art world ask any questions? Or did they not want to ask for fear of the answer?
Read more: BBC News – Cornelius Gurlitt: One lonely man and his hoard of stolen Nazi art.
Take care and keep laughing!