You are currently browsing the tag archive for the 'lockdown' tag.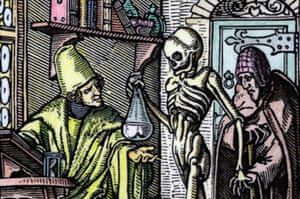 Detail from The Dance of Death, a terrifying work by Holbein in which 34 souls meet their end. Photograph: Picture Art Collection/Alamy
He was a star of the Renaissance, an unflinching painter of death and horror in a time of rampant plague. Yet he ended up in an unmarked grave in London. Or so it has always been believed …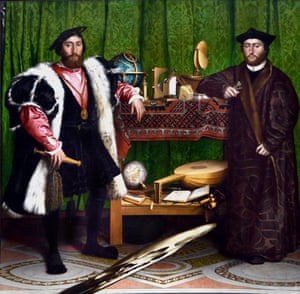 Death is ever at one's shoulder … The Ambassadors, with the stretched skull along the bottom, 1533. Photograph: Alamy Stock Photo
Source: Where are the bones of Hans Holbein? I spent lockdown solving art's grisliest mystery | Art and design | The Guardian
Here's a measure of how many artists have turned to making face masks during America's coronavirus-induced lockdown period: inspired by the large number she's spotted on social media, Cincinnati collector Sara Vance Waddell is already in the process of organizing an exhibition of artist-made masks.
Source: Meet the Artists Who Have Transformed Their Studios Into Mask-Making Workshops