You are currently browsing the tag archive for the 'Get Well Soon' tag.
What a surprise to sell this card. I'd forgotten it even existed! I created it in 2010 by cobbling together some vintage adverts from my Play Pictorial collection.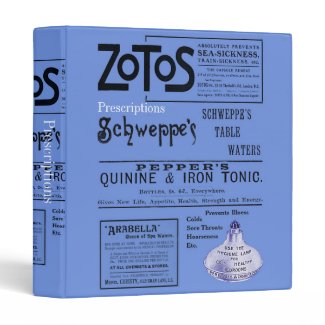 Antique Ads Binder by FirstNightDesign
Available from the following galleries:
Take care and keep laughing!

Flowers of Sympathy Postcard by FirstNightDesign
One of my dearest blog friends, Pete Johnson of Beetley in Norfolk, is in the wars so this is a special post to wish him well. Having said that, feeling considerably under the weather did not prevent him from writing a very funny post about his symptoms. Read and enjoy! We've all been there.
Take care and keep laughing!
News: I have a shiny new computer but a duff connection! It's taken a day to create this post!
'Coughs and sneezes spread diseases,' as British comedian Tony Hancock (1924-1968) recited and sang (to the first few bars of Noel Coward's London Pride which happen to match the first few bars of the German National Anthem) in the classic episode from Hancock's Half Hour, The Blood Donor [1961].
At this time of year, we are all prone to the throat tickles that herald nasty coughs and colds. If you want to send something a little different to cheer up a suffering friend or relation, Medicinal Collage, created from a wealth of vintage health advertisements, is the perfect salve.
When I first added the design to Zazzle and chose my keywords, I included the word 'cocaine' (see top right advert). It's been a long time since cocaine was freely available! I was told that unless I removed it as a keyword, I would not be able to sell the image. I was also not allowed to include that corner of the design on a US postage stamp. Ha!
Available at the following galleries:
Zazzle UK
Zazzle US
Take care and keep laughing!
Halloween and Christmas seem to be on people's minds already.  I sold a Halloween Night card on Greeting Card Universe the other day and the Halloween Witching Time Postcard on Zazzle today.
  Halloween Witching Time Postcard
Take care and keep laughing!
P.S. I've just sold another Christmas card!