You are currently browsing the tag archive for the 'discovery' tag.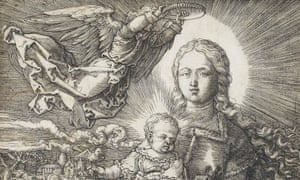 An art collector has donated a lost work by the German artist Albrecht Dürer to a Stuttgart museum after discovering it in a French flea market being sold for…
Source: 500-year-old Albrecht Dürer engraving found in French flea market | Art and design | The Guardian
The stream of news and discoveries about Leonardo da Vinci's Mona Lisa are seemingly never-ending. In a shocking twist, it's now been reported that a second version of the iconic portrait might have been discovered in a private collection in St. Petersburg.
Experts are now analyzing the artwork in order to establish whether it is a genuine work by Leonardo da Vinci or simply one of the many…
Source: Second 'Mona Lisa' Discovered in St. Petersburg – artnet News