You are currently browsing the tag archive for the 'brown' tag.
I'm chuffed to have sold two of these cushions (read 'pillows' if you're in the US). Note to self: create different colourways of the stripes.
Features
Vibrant double-sided print throw pillows to update any room
Independent designs, custom printed when you order
Soft and durable 100% spun polyester cover with an optional Polyester fill/insert
Concealed zip opening for a clean look and easy care
Some designs are not available in all sizes.
We recommend using inserts/fills that are bigger than the covers to ensure a plump finish
Source: "Georgian Stripe Eau de Nil" Throw Pillow | Redbubble
All Georgian Stripe Product on Redbubble
Stay safe and keep laughing!
This is a very old design which I hadn't looked it in years and now that I do so with newly-minted eyes, I like it rather more than I did at the time. It is, in fact, a straight scan of an old cushion so it didn't take much designing!
Source: Autumn Fabrication Greeting Card | Zazzle
Take care and keep laughing!
How pleasing to sell a sheet of round stickers!

Shape: Classic Round Sticker
Make your unique style stick by creating custom stickers for every occasion! From special mailings and scrapbooking to kids' activities and DIY projects, you'll find these stickers are great for so many uses. Add your own designs, patterns, text, and pictures!
Dimensions: Available in 2 sizes:

Large: 3″ diameter, 6 stickers per sheet
Small: 1.5″ diameter, 20 stickers per sheet

Printed on white acid-free paper
Vibrant full-color, full-bleed printing
Scratch-resistant front, easy peel-and-stick back
Available in a matte or glossy finish
Use the "Customize it!" button to choose between 7 different shapes
Source: Stained Glass Fish Sticker | Zazzle
Take care and keep laughing!
Created in Photoshop for my home. • Also buy this artwork on home decor, apparel, stickers, and more.
Source: "Georgian Stripe Eau de Nil" Mugs by Sarah Vernon | Redbubble
Mary, this is the new version in the hope it goes with my sofa and with your living room. (Yes, I remember your comment!) I've ordered one and will keep you (and everyone else, probably) posted!
Also buy this artwork on home decor, apparel, stickers, and more.
Source: "Georgian Stripe Eau de Nil" Throw Pillows by Sarah Vernon | Redbubble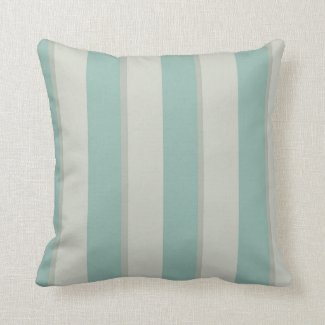 Georgian Stripe Duck Egg Throw Pillow by FirstNightDesign
Simple background of Georgian stripes, partly created for the cushions I want to buy for my new sofa!
By the way, I've been feeling a bit weary of late so I'm not sure how much of an appearance I shall be making this week on my blogs — except First Night History for which I have a backlog of drafts ready to publish — or visiting and liking all your posts. Please bear with me.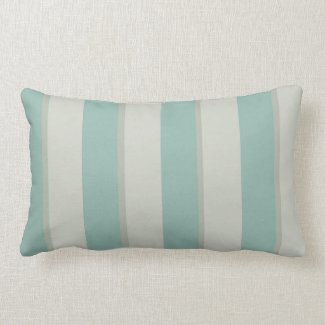 Georgian Stripe Duck Egg Pillow by FirstNightDesign
Available at the following galleries:
Redbubble
Zazzle US
Zazzle UK
Fine Art America [14 fulfillment centers in 5 countries]
Take care and keep laughing!
This adaptation of an autochrome photograph from Wikimedia by Robert Demachy (1859-1936), which was taken some time between 1907 and 1915, took a great deal of work to get just right.
The original image is enchanting but as soon as I saw it, I wanted to turn it into a painting with a hint of the Pre-Raphaelites about it — yes, one of those rare occasions when I knew what I desired and didn't wait for one of my 'accidents'!
I used various textures to give it colour and texture before using a detail of the clock from this image to create the top right-hand detail. I duplicated this detail and warped and shaped it to create an art nouveau pattern for the drape. I also removed her left arm as it looked slightly odd!
I had to think carefully when uploading it to my galleries as a lot of the groups (such as on Redbubble) don't accept nudity. I had to tick boxes about 'mature content'. I'm not sure I'll do another nude any time soon!
---
Look in my face; my name is Might-have-been;
I am also call'd No-more, Too-late, Farewell — Dante Gabriel Rossetti, (The House of Life: 97. A Superscription, 1-2)
---
Not as she is, but as she fills his dream — Christina Rossetti, In An Artist's Studio
---
The term 'Pre-Raphaelite' is in danger of becoming one of the most misused tags in art history — Christopher Wood, Author of The Pre-Raphaelites
---
Available at the following galleries:
Redbubble
Crated
Zazzle US
Zazzle UK
Fine Art America [14 fulfillment centers in 5 countries]
Saatchi Art
Take care and keep laughing!
This is a photograph of our own magnificent mongrel, a cross between a Terrier and a Jack Russell (we think). I have processed the image in Photoshop by adding a texture from The Graphics Fairy in order to bring out the vibrance of his fur coat and the colour of the grass, although that vibrance is missing in the screenshot of the spiral notebook below.
I never thought it was possible to love an animal as much as I love Pisch. Yes, that's his name and before you all start to comment on what it means in German, let me explain that it came about when he was rescued by a friend of ours who wanted to find a home for him. "What do you call him?" I asked. "Pisch," said our friend. He went on to say, "As in the noise you make to get a cat to go away." So there you have it. He's seven years old and I want him to live forever!
I probably wouldn't have put him up for sale, so to speak, had it not been for a Cats & Dogs Challenge at the Art Universe group on Redbubble. I'm still not sure about uploading it to the other galleries. I would have turned him into a digital painting if my GMX-PhotoPainter software was working. But it ain't!
---
'Yes, he's got all them different kinds of thoroughbred blood in him, and he's got other kinds you ain't mentioned and that you ain't slick enough to see.' – Don Marquis
♦
'He wa'n't no common dog, he wa'n't no mongrel; he was a composite. A composite dog is a dog that is made up of all the valuable qualities that's in the dog breed—kind of a syndicate; and a mongrel is made up of all riffraff that's left over.' – Mark Twain
---
Available at the following galleries:
Redbubble
Take care and keep laughing!
---
'The confluence of perhaps the most exotic cultures in the world exist right here in this pink city. Arabian, African, and European influences are found in the streets, its inhabitants, and its monuments.' Sensational Colour
---
Marrakesh Arches Greeting Cards
I went to Morocco in 1986. A week in Agadir was not the delight my then boyfriend and I had hoped. The sky was grey, the beach was grey, and the sights were grey. We hadn't realised that the earthquake of 1960 had destroyed so much. According to BBC News, it was the deadliest in Moroccan history.
The rebuilding was typical 1960s fare and depressing beyond belief.  Marrakesh, however, proved to be a highlight and we spent two days and nights taking in the lemons, pinks and ochres of the buildings and the souks, and bought endless supplies of saffron. We also tried to sell my chap's wilful, spoilt and selfish daughter for a couple of camels. The Arabs didn't want to endure her temper tantrums any more than I did. Shame!

Marrakesh Arches Throw Pillows
Available at the following galleries:
Redbubble
Crated
Zazzle US
Zazzle UK
Fine Art America
Fine Art England
Saatchi Art tba
Take care and keep laughing!
What do I call this? An abstract? A collage? I'm going for an 'abstract collage'. It was playtime when I combined a texture layer from Kerstin Frank, a page of text with a clock from my 1920s Children's Encyclopaedia, and owls and doric columns from The Graphics Fairy. I bet you didn't guess there were owls in there!
Available to buy @
Crated
Fine Art America
Fine Art England
Redbubble
Saatchi Art
Zazzle UK
Zazzle US
Take care and keep laughing!