A flying visit to show there's a little more order in the house. Not much but a little. The downside is that the word 'flying' is a complete misnomer as I've overexerted myself and done something to my hip (yes, the one that was replaced a few years ago). This means that my rather grand, brass-effect zimmer frame bought in Crete has come in very handy.
It doesn't, however, allow for much sorting out of what remains to be done but I've employed a delightful handyman who hails from Vienna and has been a local here for many years. He moved a multitude of heavy boxes — yes, those damn books — from one room to the other on Friday, and he is returning to put together some flat pack beds and a couple of other units (Ikea, naturally) Oh, and move more boxes.
In the meantime, life can be very sweet when you least expect it for on the sales front, I've sold two of these light switch covers…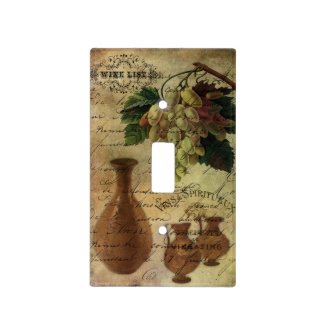 Vins Spiritueux, Nectar of the Gods Light Switch Cover by FirstNightDesign
…lots of these stickers…
…this poster…
…and this poster too.

Taormina Poster by FirstNightDesign
Not to mention two of these chocolate cushions.

Burlap Simple Chocolate Brown Throw Pillow by FirstNightDesign
I'm itching to create but until my new sofa arrives, I can't get comfortable enough to do so.
Take care and keep laughing!