Paul-François Quinsac (1858–1929) was a French artist who specialised in mythological and allegorical subjects, figures and landscapes.
His painting A Beauty in Violet (1909) was the perfect backdrop to create a faux-Victorian advertisement with vintage elements from The Graphics Fairy, including an intricate twirl for a headpiece, embellished with one of my embossed flowers that I created in the early days.

Déjeuner de Luxe Flask by FirstNightDesign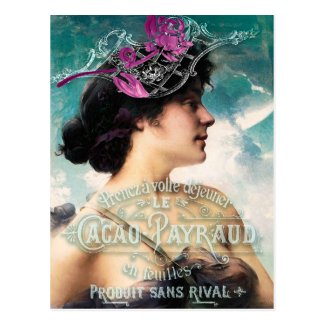 Déjeuner de Luxe Postcard by FirstNightDesign
Take care and keep laughing!